Getting a massage changes lives.
Becoming a massage therapist changes lives.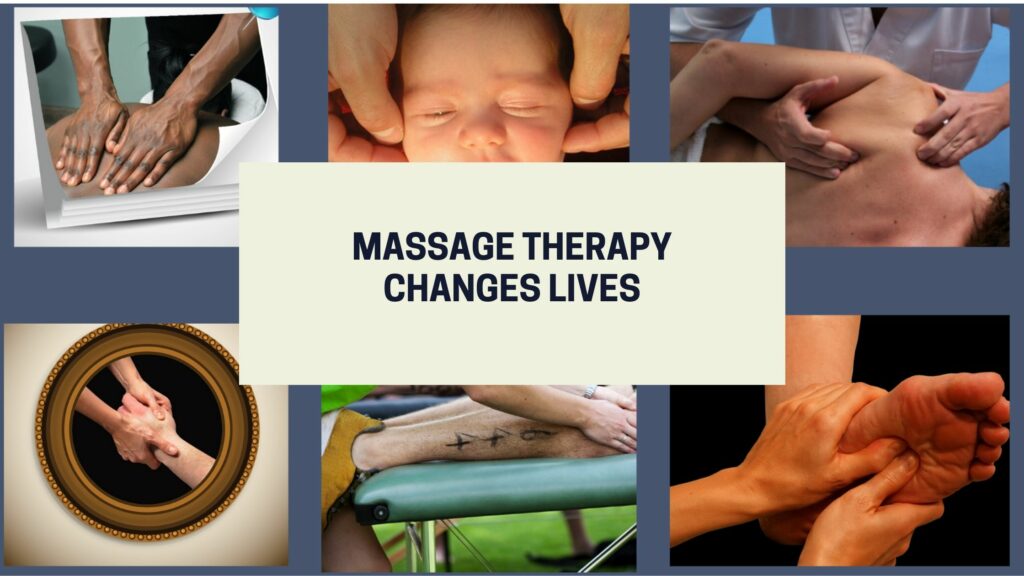 Becoming a Massage Therapist
Your career as a massage therapist will begin in massage school where you learn the basics of anatomy, physiology, kinesiology, pathology and the science of massage. Learning to give massage can also change you because learning all that can be challenging. Then combining what you have learned and putting it all into a massage therapy session will require that you learn to trust yourself. Working one to one with a person who is in a vulnerable place of undress, pain and stress requires a certain amount of professionalism and compassion.
Massage therapy is now used in many places like spas, medical centers, hospitals, hospice, cancer treatment centers, work places, sports teams (professional, amateur, high school) and many other places.
Massage therapists are health professionals. Massage therapy has 2 main categories of practice with six distinct practice settings (according to Sandy Fritz, author, teacher).
1. Wellness and Health Promotion
• Spa setting
• Massage franchise/ Wellness center
• Sports and fitness setting
• Independent massage practice
2. Medical care
• Clinical/medical/rehabilitation settings
• Independent massage practice with complex clients who have medical conditions.
Within each practice category and practice setting the following outcomes are addressed:
Wellbeing/relaxation
Stress management
Pain management
Physical function
Your path to a career in massage starts researching careers in massage therapy and choosing the right massage school for you.
Getting a Massage.
Getting one massage or getting weekly massage, can help you to feel better within your body. Structured touch such as massage can leave you feeling more relaxed, more confident and can help you move better in your body. Massage therapy can reduce pain and increase range of motion. You may feel lighter, taller and more peaceful.
As a recipient of massage, knowing how to get the most out of your massage can help you in finding and choosing the right massage therapist for you.
There are many different types of massage to get, but the type of massage does not matter as much as what massage outcome do you want? Pain relief? Increased range of motion? Relaxation and Wellness?