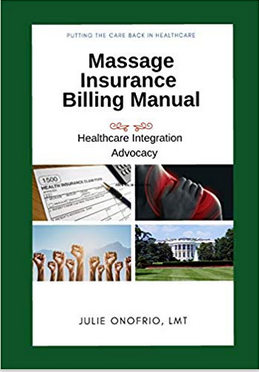 See the latest Edition/2019: Massage Insurance Billing 101 on my other site www.massagepracticebuilder.com
Billing Insurance for Massage is one way to supplement your massage business with a steady flow of clients. People who are injured and coming in on insurance will come in regularly until they are better. There are some things to learn in order to bill and get paid but once you get the hang of it you can then often tell which cases to take and which ones not to take making it easier to get paid.
Figure out your cost per client first to see if taking insurance will help make your business more profitable.
Learn about the different types of insurance that you can bill.
Car accidents
Other personal injury accidents – slip and falls
Work related injuries through Workers Compensation/Labor and Industries
Health Insurance
Health savings accounts
Will billing insurance make your massage business more profitable? See: www.massagepracticebuilder.com
Massage Insurance Billing Forms
SOAP Charting
Health Insurance Portability and Accountability Act (HIPAA)
The Insurance Billing form – CMS 1500
Getting Paid
Books/Resources