Anatomy and Physiology
Anatomy and Physiology courses in massage school will cover college level material on the basic science of anatomy and physiology to give you the framework to understand the body and how it responds to massage.
Massage Theory and Practice
The theories of massage and practice of massage are essential courses in massage school.
Massage Therapy: Principles and Practice, Susan Salvo, D.Ed. LMT, NTS, CI, BCTMB
Susan Salvo who has been a massage therapist for over 30 years. Her exceptional career in massage and as a massage educator is brought forth in this book. She has a Masters degree in Educational Leadership and Instructional Technology. Susan was a task force member for the Massage Therapy Body of Knowledge Project. In 2011, Susan was named Teacher of the Year during the World Massage Festival. She holds membership in several prestigious associations and societies and is very passionate about massage therapy and massage education.
She has contributed to the National Certification Exam (NCE) and the Massage and Bodywork License Exam (MBLEx) as a subject matter expert. Her website is: https://massagepassport.wordpress.com/ and she teaches at Louisiana Institute of Massage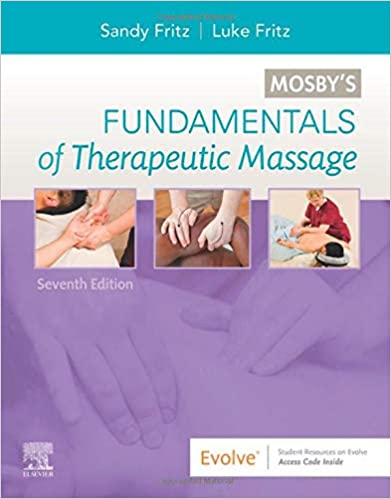 Mosby's Fundamentals of Therapeutic Massage, by Sandy Fritz, MS, LMT is the Owner, Director, and Head Educator of the Health Enrichment Center, Inc., School of Therapeutic Massage. Also in private practice for almost 30 years, Sandy works with a diverse clientele, dealing with everything from stress management massage to physician-referred rehabilitative care upon physician referral. Mosby's Fundamentals of Therapeutic Massage, 7th Edition helps you build the skills you need, from assessing problems and planning treatment to mastering massage techniques and protocols. She is also a Founding Member – Alliance for Massage Therapy Education

Pathology
Studying pathology in massage school will be a career long learning process as more and more is found on various health conditions. A massage therapist will come across many conditions that you will need a resource guide to look them up and to learn if it is OK to give the people massage and learn how to apply massage safely.
Ethics
Understanding the concepts of Ethics will get you on the way to creating a solid framework for your massage career.
Laura Allen was given the privilege of taking over the writing of this book originally written by Nina McIntosh. Easy-to-understand explanations of complex psychological dynamics, and practical suggestions for handling everyday boundary situations.