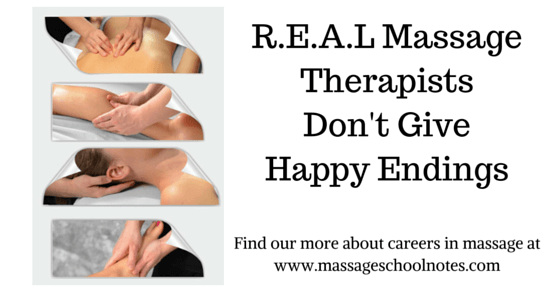 REAL massage is massage that is done by a Responsible, Ethical, Accountable, and Licensed Massage Therapist. (REAL Massage is the concept of the American Massage Therapy Association WA Chapter – see www.amta-wa.org)  Licensing is now required in most states except for WY, OK, KS, MN and VT.  In those states, look for massage therapists who are members of the American Massage Therapy Association or the Associated Massage and Bodywork Professionals or ask about what massage school they went to.
Massage therapists who are responsible will be professional business owners.  They will have completed proper training in massage and will work to be constantly educating themselves about the latest advancements in massage.  Responsible massage therapists will advertise their services accurately and respectfully.
Ethical massage therapists will follow a strong code of ethics that includes things like:
maintaining confidentiality
work within the laws regarding the practice of massage
will work in their scope of practice
refrain from sexual activities with clients
They are accountable and are legit massage businesses.
The reason I even bring this up is because there are many who are not and it is difficult to know the difference.
Massage is often a front for prostitution and is often a front for human trafficking.  Happy endings are NOT part of legitimate, REAL massage. Asian massage places are often fronts for prostitution, but there are many legit Asian massage too.
What Your Real Massage Therapist will …
Provide you with adequate info about what they do and what massage can do so that you can make an informed decision as to your health and see if massage is right for you.
Perform a thorough health intake to see if massage is a match for you.
Help relieve back, neck, shoulder, arm/hand, hip, leg, calf, foot pain and stress.
Be confidential in all matters.
Provide a safe room, for you to get your massage.
Listen and provide compassionate, therapeutic massage.
Communicate clearly with you during your massage session
Educate you on the benefits of massage
Educate you on various types of massage if they know
Work with you to create a healing relationship
Run a professional business
Resources
WA Engage – Engaging Communities to Prevent human Trafficking.  Not in My City campaign
Polaris Project – for a World Without Slavery
Best Alliance– Drive Trafficking out
REAL massage is the concept of the American Massage Therapy Association –WA Chapter.